Monday, 30 November 2020 | Andy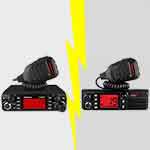 A common CB Radio question we are asked is how the Thunderpole T-2000 compares the Thunderpole T-3000 in terms of features and specifications.
This article should help you make the right decision.
Tuesday, 28 May 2019 | Andy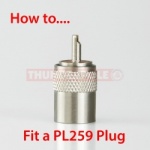 Simple step by step instructions on how to fit a PL259 plug to coaxial cable.
Tuesday, 21 May 2019 | Admin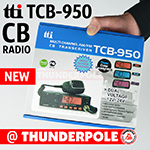 The new tti TCB-950 CB radio features a front mounted speaker, built-in integrated noise blanker and upgraded software. It is ideal for anyone mounting a radio in their dashboard as it has a shallow mounting depth of only 94mm.
Monday, 13 May 2019 | Admin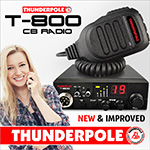 The extremely popular Thunderpole T-800 radio has been updated to include a brand new microphone and re-engineered circuit board to provide better performance and even better reliability.
Thursday, 31 January 2019 | Admin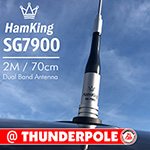 We are proud to stock a brand new range of amateur radio antennas from HamKing. The range includes 7 new ham antennas, comprising of 3 dual band base antennas and a quad-band, dual band and 2 multi-band mobile antennas.
Friday, 18 January 2019 | Admin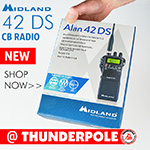 The Midland Alan 42 has been around longer than any other CB handheld we can think of, and now Midland have updated it with their version of auto-squelch which they call 'digital squelch'. The Midland 42 is available to buy now at Thunderpole.