Thunderpole on YouTube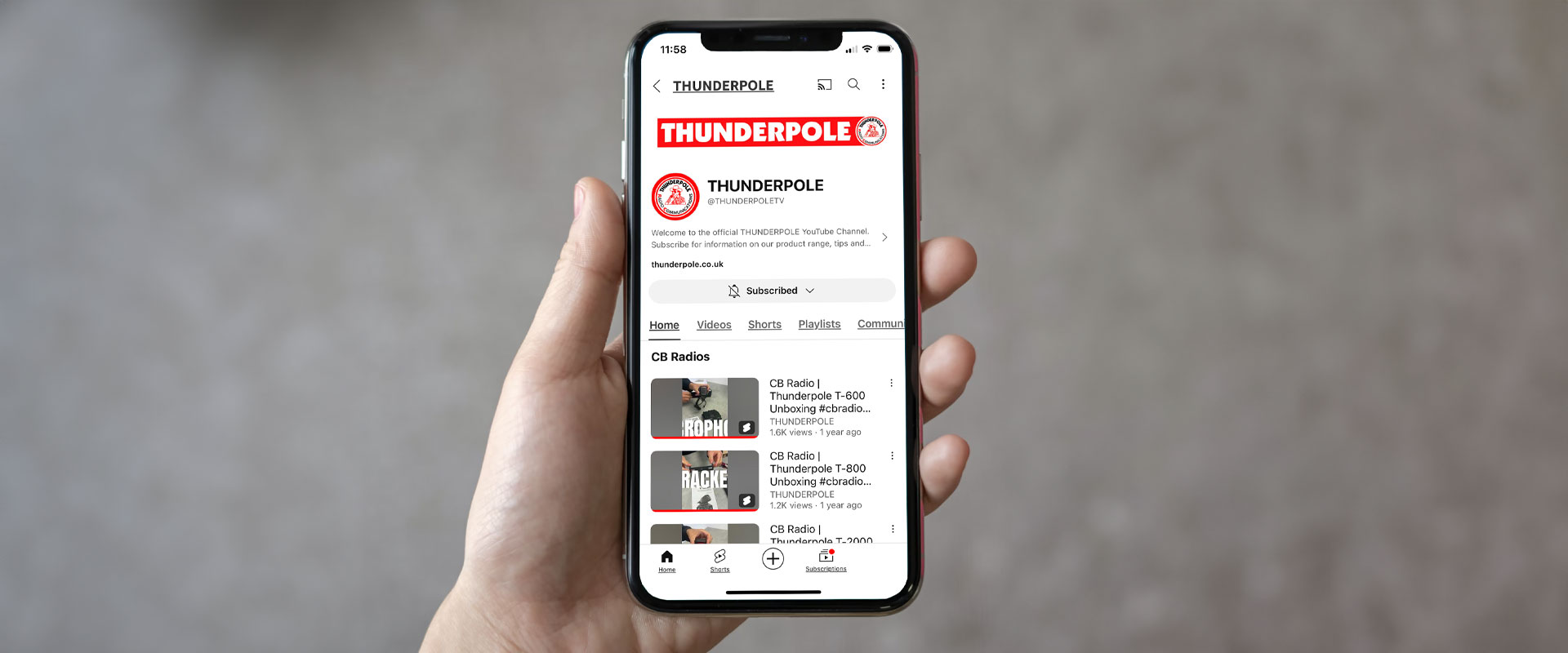 Stay Connected, Stay Informed
At Thunderpole, we're committed to keeping you connected with the latest advancements in CB radio technology. Today, we're excited to introduce our new YouTube channel aimed at providing you with valuable product information, advice, and insights into the world of CB radio.
Our Thunderpole YouTube channel is packed with exciting content, including product information, how-to guides and expert advice:
We want our YouTube channel to be an interactive community where you can engage, ask questions, and share your own experiences.
Subscribe to our YouTube channel today and be part of our growing community. Hit the notification bell to stay updated with the latest videos and ensure you never miss out on valuable insights. Thunderpole's YouTube channel is your go-to resource.
Find out more: https://www.youtube.com/THUNDERPOLETV/