New Handheld CB Radio Thunderpole T-X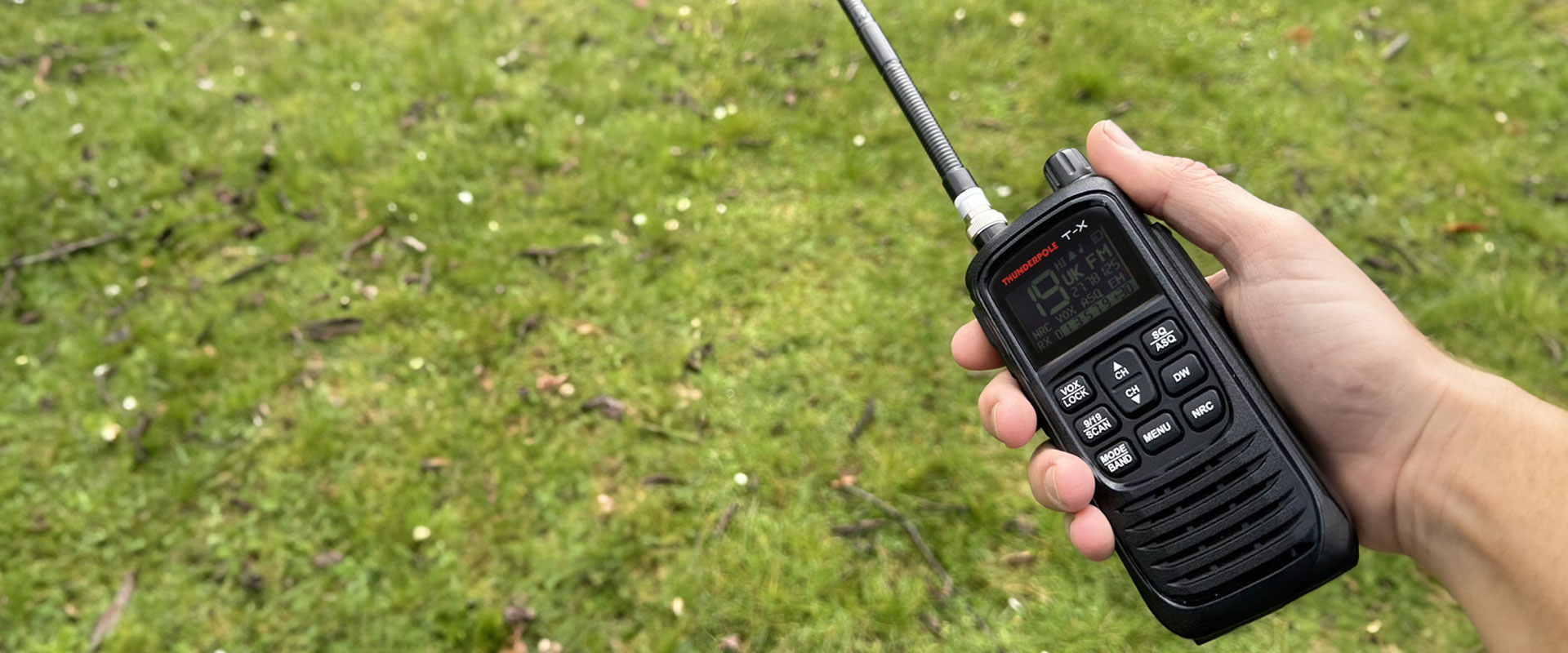 The next-generation of portable CB radio
Today, we're excited to unveil our latest innovation, the Thunderpole T-X CB Radio. This cutting-edge device is set to revolutionise portable CB communication, offering a host of advanced features and unparalleled versatility.
The Thunderpole T-X represents the next step in portable CB radio technology, offering an array of advanced features such as NRC noise reduction technology, a high-capacity Li-ion battery, USB charging, a frequency display, and many more cutting-edge functionalities.
It stands out as our most versatile CB radio to date, compatible with accessories for handheld, mobile (vehicle-mounted), or even base station use. Additional features encompass FM/AM operation, four display layout options, illuminated buttons for night use, a BNC antenna connection, a 2-pin (Kenwood) accessory socket, a dedicated band selection button, multi-band operation with access to all European frequencies, automatic squelch control, Hi-Lo power settings, VOX capability, a Roger beep function, and dual watch functionality.
The Thunderpole T-X CB Radio is more than just a portable communication device; it's a game-changer.
Find out more: https://www.thunderpole.co.uk/thunderpole-t-x-overview.html