ABOUT
---
Welcome to Thunderpole
Thunderpole have been part of the CB radio scene since 1982, when we first introduced the Thunderpole I antenna. Since then we have grown to be the UK's leading CB radio specialist.
We now offer a range of over 20 CB radios, over 40 antennas and the largest range of CB radio accessories.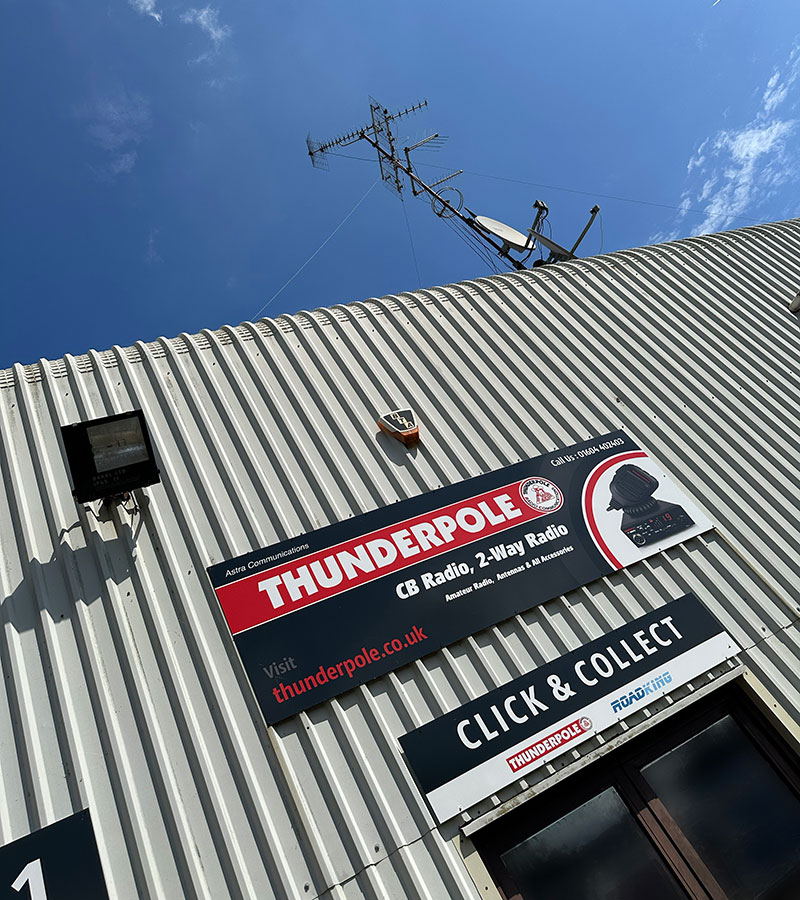 Customer Service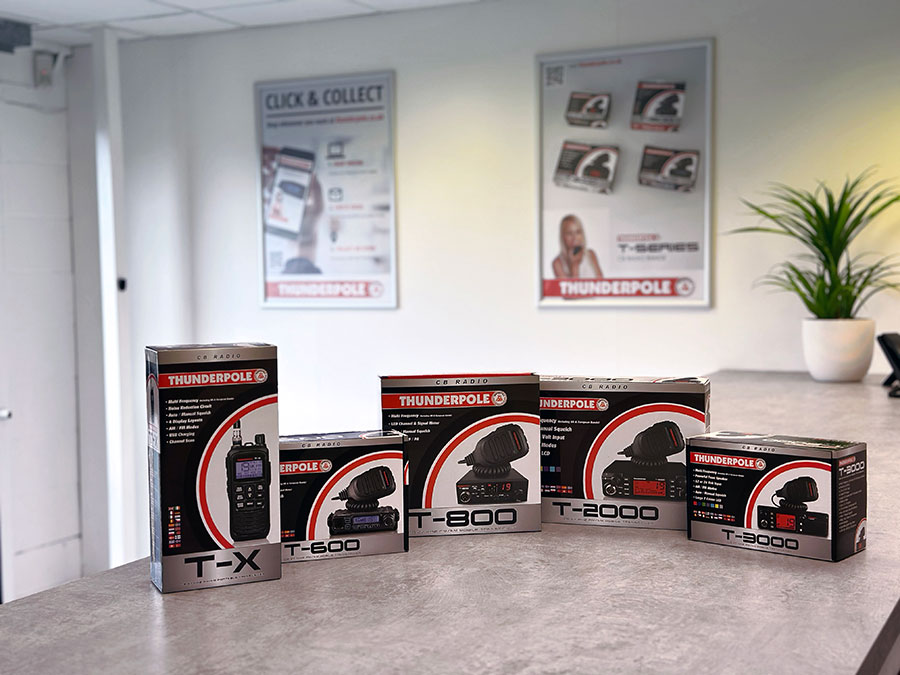 Excellent Service
As well as offering you the widest range of CB products at very competitive prices we also pride ourselves on our outstanding customer service. Click here to see what our customers are saying about us.
Product Advice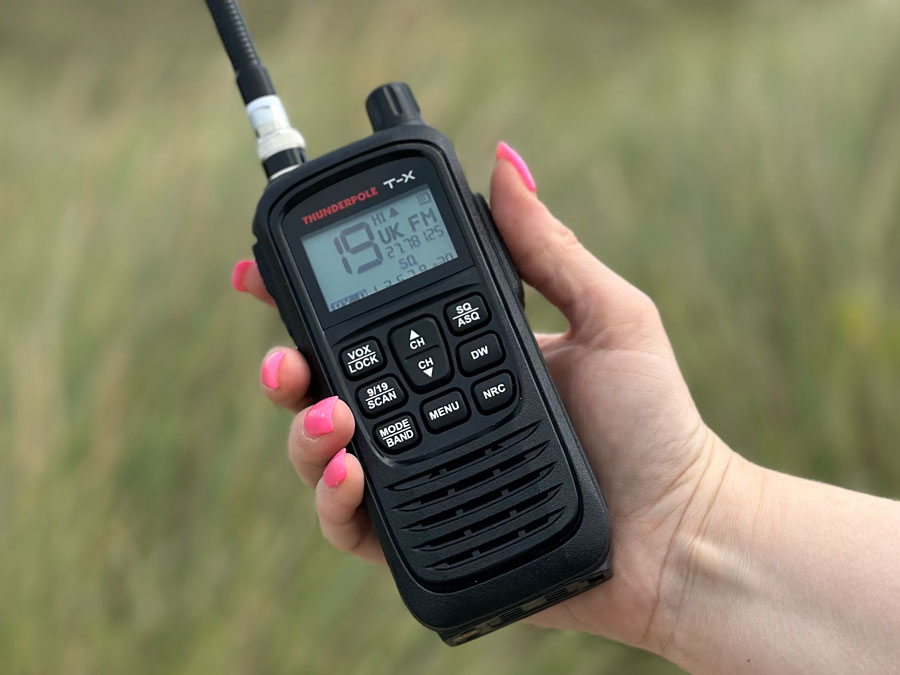 What sets us apart
As well as the largest range of quality products and outstanding customer service we are also able to pass on the knowledge and expertise acquired by our staff who have been in the communications industry for over thirty years. Two of our staff are qualified amateur radio enthusiasts too and their knowledge on this subject is very wide and varied.
We can help you with all aspects of CB radio and 2 way radio, and will help you to choose the radio equipment you need.
We also have a number of online help pages to guide you through all aspects of CB radio, including; Choosing your CB Radio, Choosing your Antenna, Choosing your Mount, SWR information and Ground Plane Guide.
Distribution Centre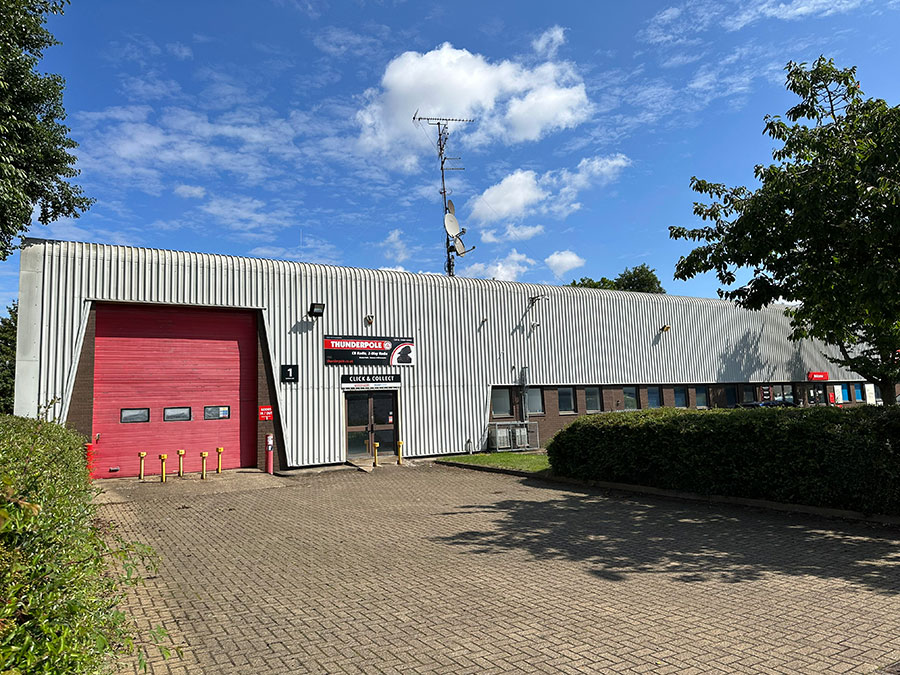 Source, stock and ship
We are able to dispatch your orders quickly and efficiently from our warehouse and distribution centre in Northampton, and as we keep over 4,000 lines in stock we are able to send out most orders out the same day (if ordered before 3pm).
We keep in stock products from the following manufacturers:
Motorola, Kenwood, Icom, Midland, Albrecht, Sirio, Wilson, K-PO, Solarcon, Sirtel, Zetagi, Cobra, TTI, K40, Diamond, Astatic, Team, President, Polmar, Lafayette, Firestik, Hustler, Sadelta, CTE, and of course our own Thunderpole antennas and radios.
Manufacture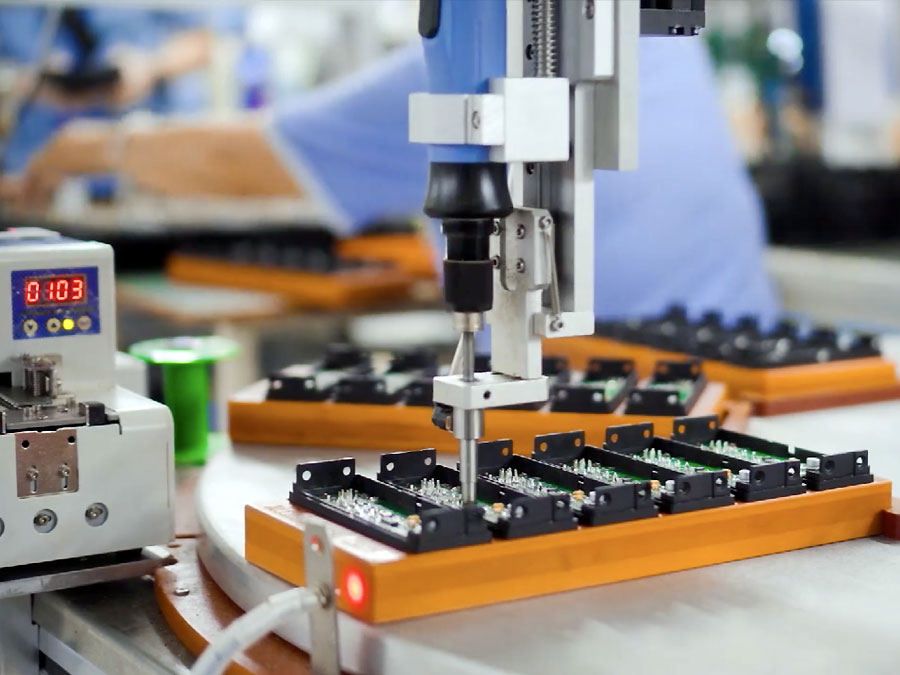 Commitment to quality
At Thunderpole, we are dedicated to providing our customers with top-quality communication equipment. We proudly manufacture our antennas here in the UK ensuring high standards of product quality and design.
Our CB radios are produced in the Far East, this enables us to offer cost-effective and dependable radios that meet the needs of our customers. We maintain a close working relationship with our factory to ensure the highest standards of production and quality control.
History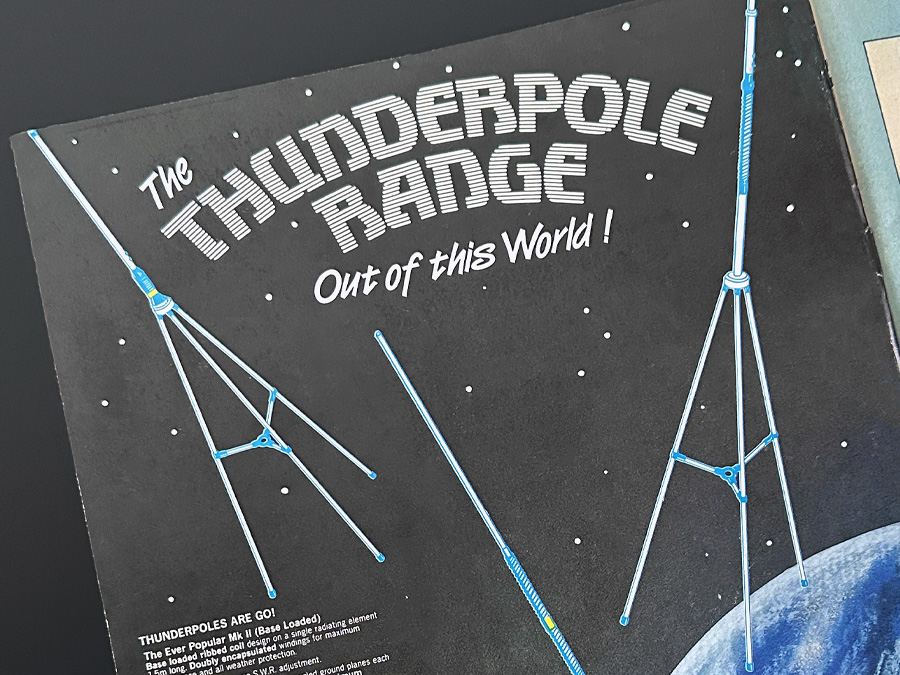 This is our story
It all started with the Thunderpole I antenna way back in 1982. Then the updated and much loved Thunderpole II a couple of years later, which many people still claim was one of the best CB antennas ever made. Then in 1986 came the Thunderpole III, followed by the Thunderpole 2000 at the turn of the millenium and the Thunderpole 4 in 2004.... click here to read on.
---