Your Account
---
When you place an order with us, you will have the option to create an account or checkout as a guest.

If you choose to create a secure account, you will be able to log into the website to track the progress of your orders, see previous orders and place new orders without having to input your details again. You can also set up an account by clicking the 'New Account' link at the top of the website.

Once signed in to 'Your Account' you can see and change the information we securely hold on our servers for you and view your orders and their status.
---
Your Information
In the 'Your Information' tab you can view and change the details we securely hold for you, including your name, address, telephone number, email and password.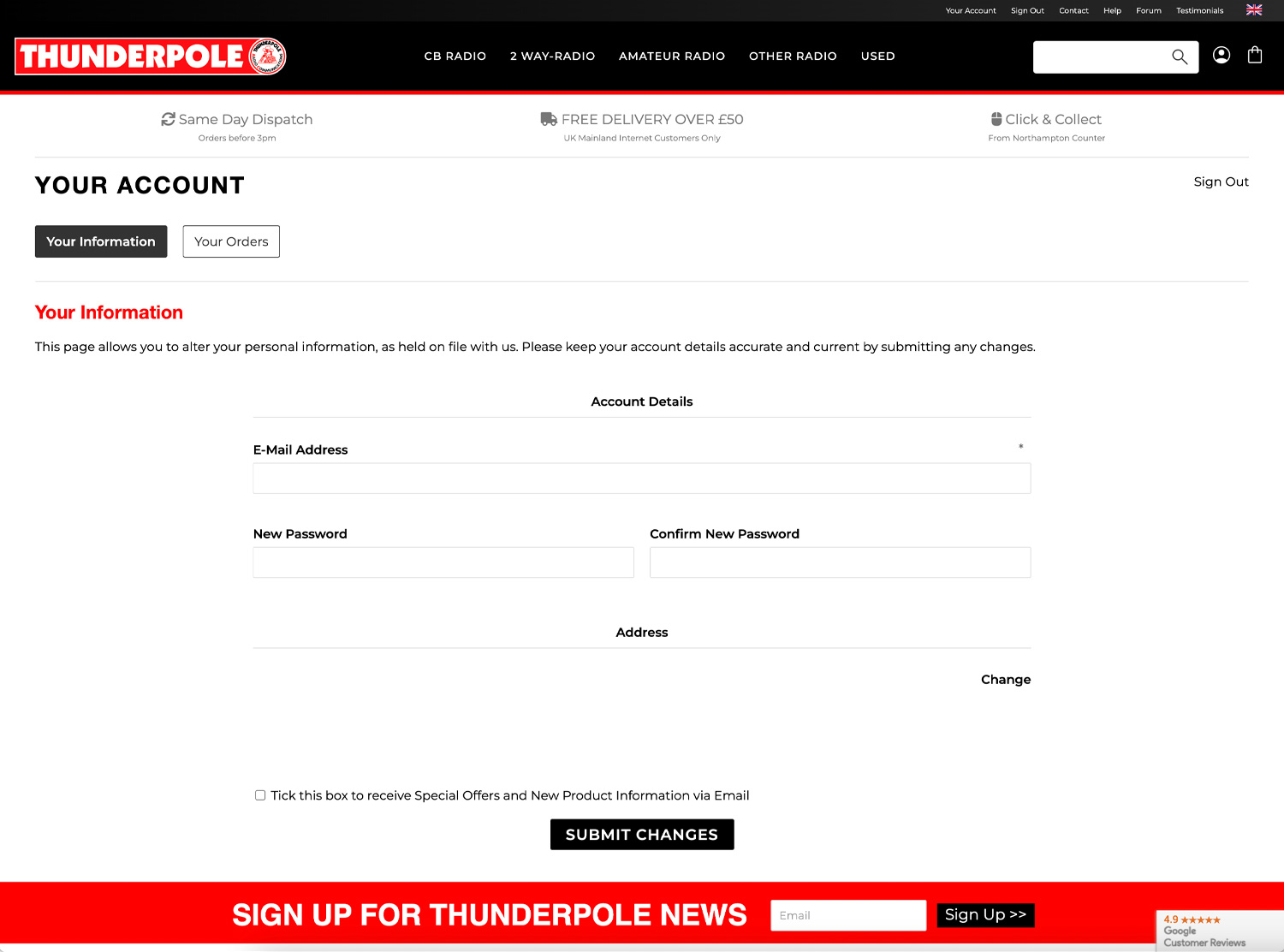 ---
Your Orders
In the 'Your Orders' tab you can see your current orders and previous orders, with their status.

You can also view invoices, download/print PDF invoices and reorder items previously ordered.